Promising to be one of the largest well attended energy efficiency events in Ireland in 2024, the AEE Ireland Conference & Exhibition will bring together energy leaders from across the country to openly discuss the challenges of energy solutions.
Energy professionals attend AEE Ireland events to learn from their peers and industry leaders, and to hear from our keynote speakers. Events programs are designed for leaders, experts and energy professionals to share knowledge and insights from their work.
On the 26th September 2024 Irish Energy professionals will converge on Waterford for training sessions, while earning CPD points for attending the conference & expo during the same week (26th September).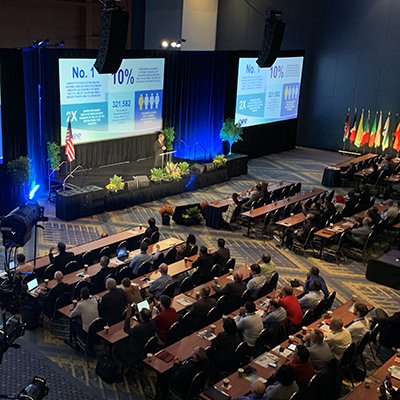 Delegate Profile: Who Will Attend?
The Association of Energy Engineers Ireland invites Irish energy professionals from commercial business, government, institutional, municipal, and industry to learn, network and connect.
Certified Energy Managers (CEMs)
Executives (CEO, CFO, COO)
Energy Engineers
Building Managers
Facility Managers
Utility Accountants
Energy Service Performance Managers
Energy Efficiency Consultants
Project Engineers
Resource Efficiency Managers (REMs)
Plant Engineers, Managers & Administrators
End Users
Maintenance Managers
Boiler Owners & Operators
Corporate Planners
Electrical, Mechanical & Process Engineers
Energy Procurement Professionals
Environmental Engineers & Managers
Health Care Facility Administrators
HVAC Contractors
LDC and Municipality Representatives
Utility Facility Managers & Account Managers
Researchers in Public Institutions
Certified Energy Auditors (CEAs)
Certified Building Commissioning Professionals (CBCPs)
Certified Lighting Efficiency Professionals (CLEPs)
Certified Sustainable Development Professionals (CSDPs)
Certified Carbon Reduction Managers (CRMs)
Certified Energy Procurement Professionals (CEPs)