AEE Ireland Conference 2023 Speakers
Adrian McCarthy
Energy Strategy Lead
Johnson & Johnson.
Adrian has over 30years experience in Facilities and Utilities with Military, Bio, Pharma and Med Tech. Over the past 15years Adrian has had a passion for energy management and strives for carbon neutrality in operations.
From initially qualifying as an Electrical Artificer in the Naval Service, he has worked in some of the major multi-nationals gaining further education such as, Certified Energy Management, Lean Certification, Project Management Certification, Process & Plant Technology BSc (Hons) & Renewable Energy and Energy Management MSc.
There have been many achievements in his career from, being part of the team to be the first Pharma site to achieve ISO-50001 Certification, to winning multiple awards both nationally and internationally.
Adrian has been with Johnson & Johnson for 5years and is a Senior Manager based in DePuy Synthes. He has responsibility for developing and leading Campus Ireland Strategy and J&J goal of Carbon Neutrality in our Operations.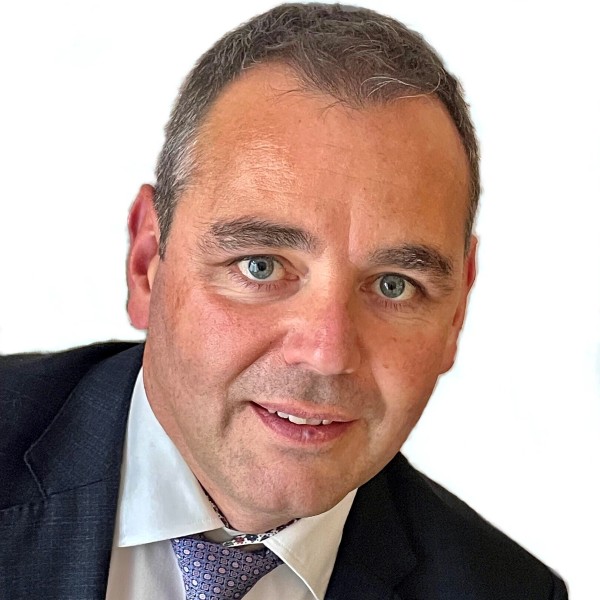 Alexandra Hamilton
Senior Energy Engineer
South East Energy Agency
Alexandra is the senior engineer and manager of the technical team at the South East Energy Agency, since she joined the agency in 2015. In this time they have grown from a team of 8 to a team of 22 in Q1 2022, emphasising the ever growing importance and critical nature of what they do.
Alexandra is a Certified Energy Manager (AEE) and a Registered Energy Auditor (REA). She has completed training in project management, public procurement, public works contracts, managing safely in construction and managing people.
Alexandra is highly experienced in implementing projects in the public, private and community sectors relating to energy efficiency and renewable technologies.
Alexandra is a specialist in public sector energy management, including the statutory Monitoring & Reporting of energy data, in-line with SI 426 of 2014. She also been appointed SEAI advisor to for the M&R process, and provides training and advice to public bodies to ensure they meet their statutory obligations.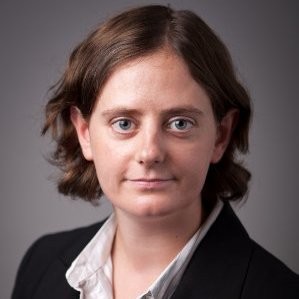 Conor Molloy
Trainer, auditor, advisor, Energy & TransportTrainer, auditor, advisor, Energy & Transport
AEMS ECOfleet
Darren Leniston
Energy Software Developer
Walton Institute
Darren is a graduate of Waterford Institute of Technology with a Degree in Software Systems Development and an Honours degree in Information Technology. Darren joined Walton Institute in 2018 and is currently working as a junior software developer in the Programmable Autonomous Systems (PAS) unit, with a focus on the smart energy area.
Darren has contributed to the H2020 projects RE-SERVE (Renewables in a Stable Electric Grid) & SOGNO (Service Oriented Grid for the Network of the Future).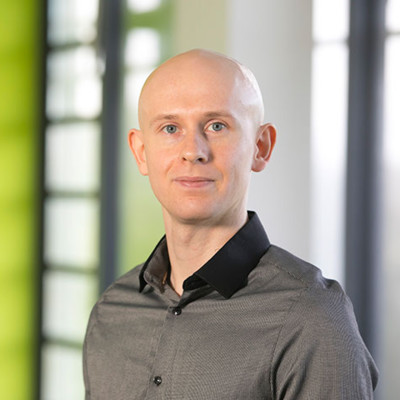 Derek Sinnott
Director
Future Focused Solutions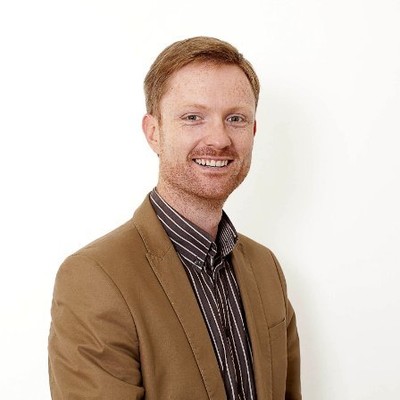 Dearbhla Stapleton
Industry Programme Manager
SEAI
Currently Programme Manager, Business and Industry in the Sustainable Energy Authority of Ireland (SEAI). Responsible for designing, developing and delivering supports to businesses looking to reduce their energy use and decarbonise their activities. Passionate about delivering on Ireland's sustainable energy targets.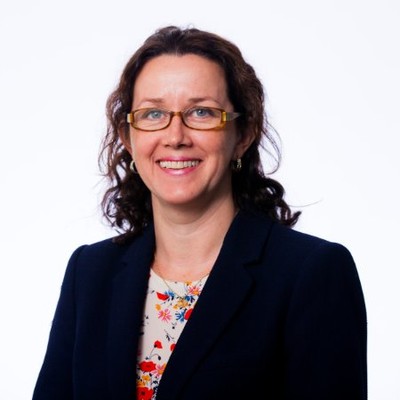 Gary Nixon
Senior Business Development Manager
IES Ltd.
Gary currently works as a senior business development manager and product manager for Integrated Environmental Solutions Ltd (IES). Gary holds an Honours Bachelor degree in Building Services Engineering from the Dublin Institute of Technology and is a member of the Institute of Engineers Ireland. He has been working for IES since 2007.
Gary progressed from a technical role as a project consultant to a business development manager role in 2011. In the business development role, Gary has worked and is active in the Irish, UK, USA, European, South African and Australian Markets, predominantly on the software side of the IES business. With Gary's in-depth technical knowledge and experience of building performance modelling software and building physics in general, Gary is able to educate professionals on the benefits and use of the Virtual Environment software and works with organisations to identify the correct services and software solutions that IES can offer to their business, ultimately leading the client to market differentiation, technical advantage and increased productivity.
In parallel to his role as business development manager, Gary has been the Product manager for IES TaP since 2012. IES TaP is a secure, cost effective and easy to use project management system, to streamline, manage and automate the certification process for Green Building Ratings Online.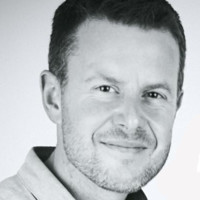 Gerard Duffy
Senior Energy Design Engineer
Eurotech Renewables Limited
Gerard is a senior design engineer managing the renewable energy design solutions with Eurotech since 1992. His energy solutions include heat pump system using a variety of energy sources to deliver up to 2,000 Kw of thermal energy using hybrid primary power that includes solar PV and river turbines.
Gerard is a Certified Energy Solutions Design Engineer (AEE) inspired by the latest technology to maximise efficiency and conserve energy; this policy has driven renewable energy designs over the past 20 years. He has led the development of a bespoke Smart Controls system, "EuroSmart" to integrate a variety of renewable energy sources and manage the distribution of energy across multiple zones according to comfort targets and energy tariffs.
Gerard specialises in public and private sector projects, using on site monitoring to verify promised results at design stage. His mechanical designs have achieved EXEED certification on various projects. In 2023 one of his energy swap designs receives the Design Challenge Reward for creating a system that delivered 178,453Kw of thermal energy using 21,637Kw of electrical power over the first 8 Months to achieve 824% operating efficiency.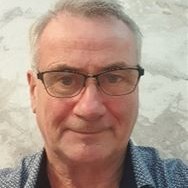 Grainne Kennedy
Climate Action Coordinator
Waterford City and County Council
An environmental professional with a number of years experience engaging others in the sustainability agenda and providing organisations with the skills and knowledge needed to improve their environmental performance.
Specialties: Sustainability Training, Energy Management, Carbon Management, Environmental Analysis, Environmental Legislative Compliance, and Waste Management.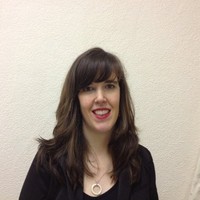 Ian Boylan 
Chief Executive Office
ISO Baseline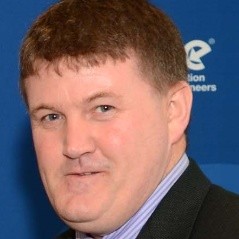 Karol Landziak 
Site Energy Lead
Janssen Sciences Ireland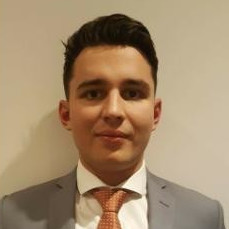 Micheal Ó Conghaile
Applications Engineer
Sirus
Micheal Ó Conghaile is a mechanical engineer with 25 years of experience including three years working in a design house in the UK and ten years in Brazil. Micheal has worked in various sectors, including food, pharmaceutical (both primary and secondary), healthcare, tier IV data centres, and LEED-certified buildings.
With a background in the generation, installation, and maintenance of utilities, including steam, air, hot and cold water, heat rejection and heat recovery, Micheal focuses on optimising the efficiency of existing systems or reselection of equipment, where appropriate.
In addition to a BEng, Micheal has completed courses in energy efficiency, utilities, lean manufacturing and chiller and heat pump maintenance in Ireland, the UK, Brazil, the US and Canada.
As engineers, it is our challenge to simplify concepts to help others understand methods to reduce carbon and implement Sustainable Development Goals.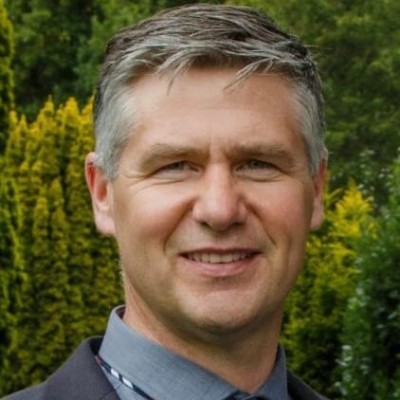 Paul Boylan
Technical Director
Vivid Edge Group
Setting aside my passions for Engineering, Project Management, Premises Operations and Maintenance etc., I am very engaged in matters of energy optimisation, sustainability and my focus in recent years has really centred around implementing energy/environmental initiatives, sharing best practices, raising awareness and closing the loop on the many strands associated with 'being green'. These strands range anywhere from corporate social responsibility to participation in the green economy.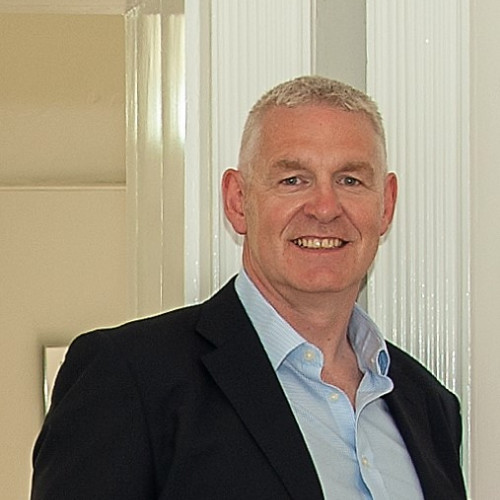 Paul Murphy
Climate Action Solutions Lead
Climeaction
Paul is a seasoned energy and process engineer with a passion for supporting businesses in their journey towards decarbonization. With a wealth of experience in industrial energy efficiency and the decarbonization of manufacturing organizations, Paul has worked as a key adviser for some of the world's largest companies across 5 continents in the food & dairy, beverages, manufacturing, and life sciences sectors.
In 2021 Paul co-founded Climeaction, a pioneering company that offers comprehensive decarbonization solutions for businesses of all sizes. As a non-executive director of Renewable Gas Forum Ireland (RGFI), Paul is committed to driving the transition to a low-carbon economy and facilitating the growth of the renewable energy sector.
Paul's expertise and dedication have enabled him to lead a team that has worked with over 380 companies since they started business. Their mission is to enable true decarbonization of business and this requires solutions at all levels of the supply chain and across all business functions. When they say "Climate Action Solutions for All," they mean it. Paul and his team work with companies of all scales, providing the same level of service and expertise regardless of size. With Climeaction, Paul is making a significant contribution to the global effort to combat climate change by helping businesses reduce their carbon footprint and achieve ESG excellence.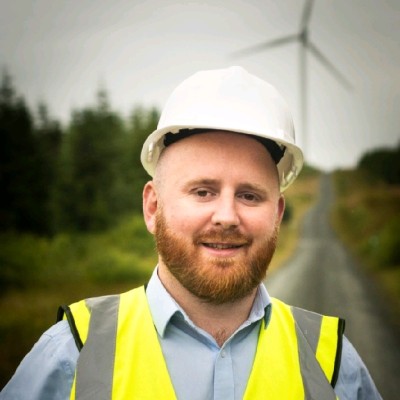 Peter Butler
Senior Energy Manager
EM3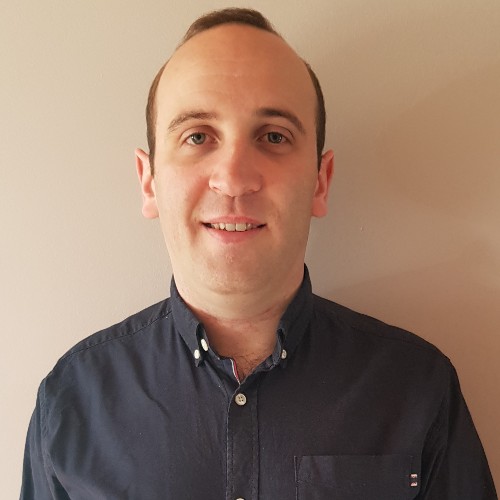 Peter McMahon
Building Engineer
ClearEnergy
We support Building Engineers design very efficient building services for their clients to reduce their energy consumption and their environmental impact.
We have saved thousands of kilowatts of energy consumption every single year which equates to countless tons of CO2 emissions. We are more than doing our bit to help to save our planet!!!
We want a world where all commercial buildings are carbon positive by 2040 and we help them towards this goal by educating the design engineers on the latest HVAC and BIPV technologies, so we can tell our kids that "we did all we could"
Our mission is not just to create comfortable environments for people to work in, but that also reduce the environmental impact from these buildings.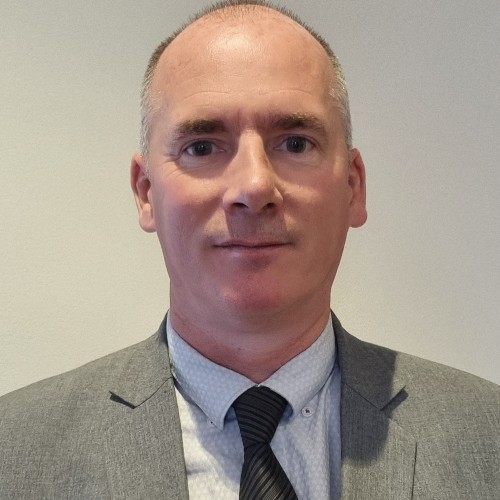 Raoul Empey
Director
Sustineo
Raoul is director of Sustineo, a leading Irish sustainability consultancy that provides solutions for businesses to reduce the impact they have on the environment. Sustineo does sustainability in 3 steps (measure, optimise, restore), aiming to help businesses increase profitability while doing something good for society and the living world. Sustineo specialises in climate action, carbon and energy management, and also assists businesses with restorative projects such as planting native woodlands in Ireland. See www.ClimateAction.ie for Sustineo's latest "Climate Action Certificate" course in conjunction with the Association of Energy Engineers (AEE).
As a certified trainer, Raoul has designed, developed and delivered highly successful courses such as Energy Basics and Carbon Basics on behalf of the Sustainable Energy Authority of Ireland (SEAI), Ireland's national energy authority, and various masterclasses and leaders programmes for the Climate Ready Academy.  He also delivers Climate Action workshops and webinars on topics such as net zero targets and carbon offsets.  Raoul is actively involved in creating Ireland's first Woodland Carbon Code, authored Bord Bia's (Ireland's food marketing agency) guidance document "Pathways to Net Zero" for the food and beverage manufacturing sector, and was a contributor to the International Organization for Standardization's Net Zero Guiding Principles which was launched at COP27 in Egypt this November (ISO IWA 42).
Raoul is a Climate Reality Leader, having been personally trained by former US Vice President Al Gore in the communication of climate change. He is also a Certified Energy Manager with the Association of Energy Engineers (CEM) and a Chartered Engineer with Engineers Ireland (CEng). Since 2012, he has acted as energy advisor and trainer for various SEAI panels including its Public Sector, SME, Large Industry Energy Network (LIEN), and Sustainable Energy Community programmes. When not working on energy management and sustainability, Raoul enjoys performing with his cellist and songwriting wife, Vyvienne Long, and assisting with her tours.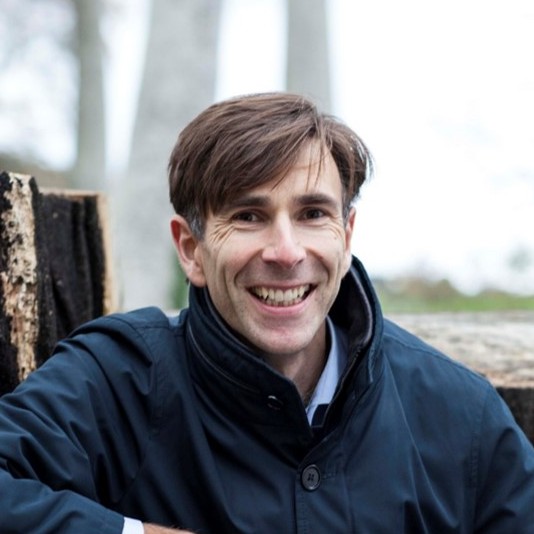 Rayan Abdelrahman
Energy Engineer
EM3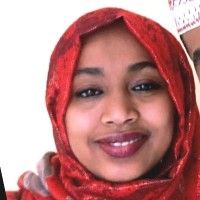 Richard Kelly
Estates Manager
Dublin City University
Richard Kelly is the Estates Manager in Dublin City University, and is responsible for Energy Performance and the Strategic Development of Energy Systems and Infrastructure across all College Campuses.  He is a Chartered Engineer, has over 30 years of Consultancy, Projects, Operations, Facilities and Energy Management experience, and holds Corporate Membership with the UK Energy Institute.  Richard holds an Honours Degree in Building Services Engineering from the University of Ulster, an Executive Masters in Business Administration from Dublin City University, and a Postgraduate Diploma in Sustainable Energy from the University of Dublin, Trinity College. He is a Certified Energy Manager, Certified Energy Auditor, Certified Measurement & Verification Professional, Certified Water Steward, and an ISO 50001 Energy Management System Lead Auditor.  He has specific interest in Energy Management Strategy, Energy Systems Certification, and the Decarbonisation of Energy Systems within the Built Environment. Richard is currently serving on the Board of Directors of the UK Energy Management Association.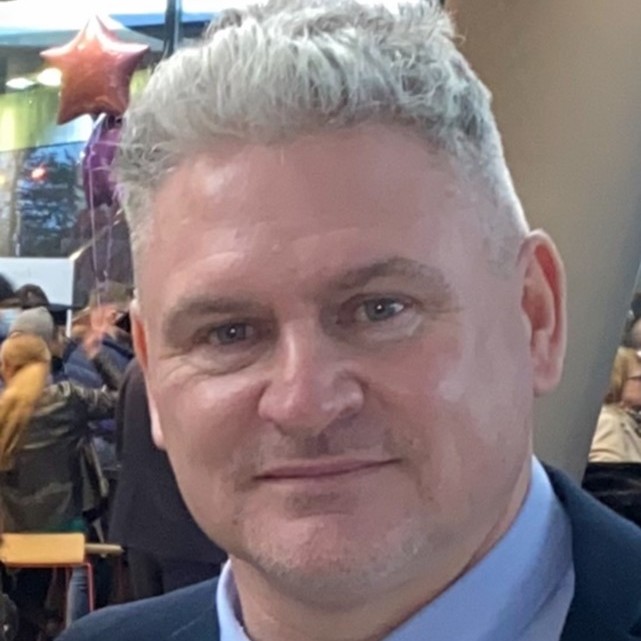 Rodger Greene
Director of Operations
CoolPlanet
Rodger is the Director of Operations at CoolPlanet. He is a highly experienced Project Manager with a diverse range of engineering experience across Construction, Civil Engineering, Energy, Sustainability, and Academia. Prior to CoolPlanet, he was co-founder and director of Modus Energy, an energy services business that helped clients monitor their energy use. He holds an MSc in Energy Management from Atlantic Technological University Sligo, a Bachelor of Science in Construction Management from Technological University of the Shannon, and a postgraduate diploma in energy management from Atlantic Technological University Sligo. He is also an ISO 50001 Lead Auditor.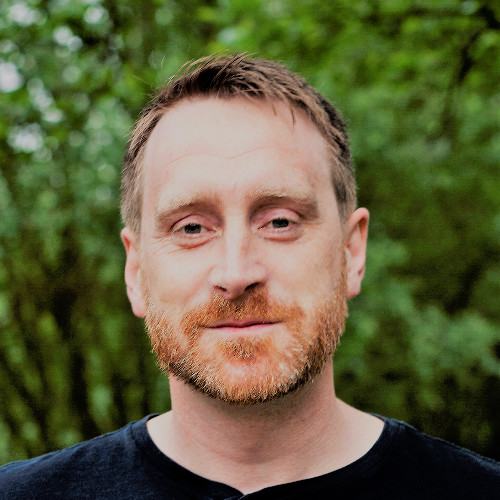 Sarah Kent
Director of Sustainability
CG Business Consulting
Sarah is Director of Sustainability at CGBC and Certified Energy Manager with over 15 year's industry experience. Sarah holds both graduate and post-graduate degrees from University College Dublin including a BSc in Cell & Molecular Biology and MSc in Environmental Technology. Sarah has also completed a Diploma of Carbon Management from the Swinburne University of Technology in Melbourne. Sarah is highly knowledgeable in the development and delivery of end-to-end sustainability services including energy, waste, water, and supply chain management to clients within the public & private sector both in Ireland and overseas.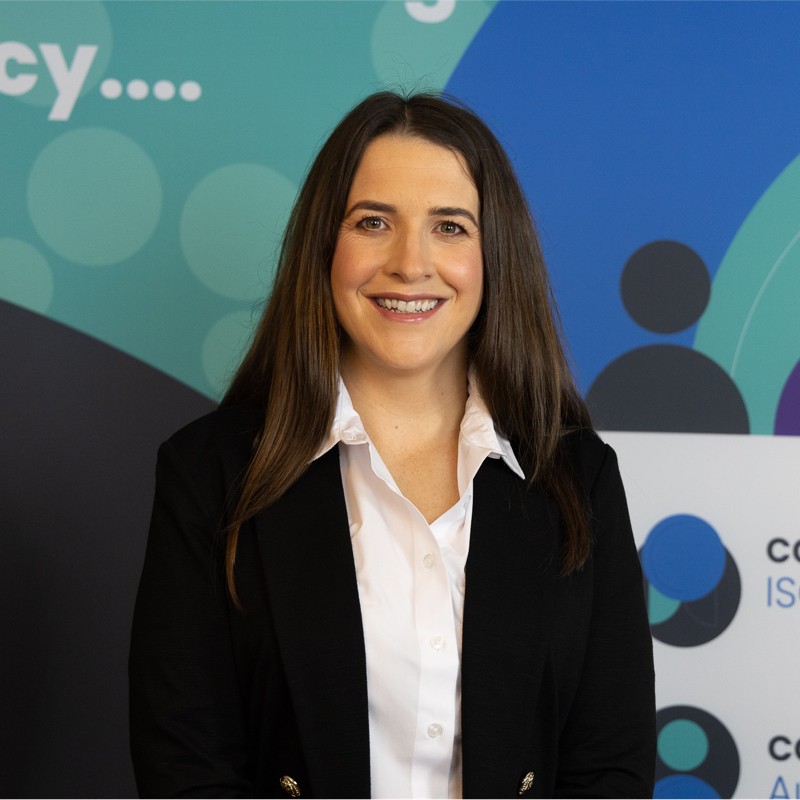 Tom Ascough
Managing Director
Symphony Energy
Tom began his career working in oilfield services at Schlumberger before pivoting to sustainable building design at Arup. He went on to become a pioneer in smart HVAC technology founding Symphony Energy with his brother Sean in 2011.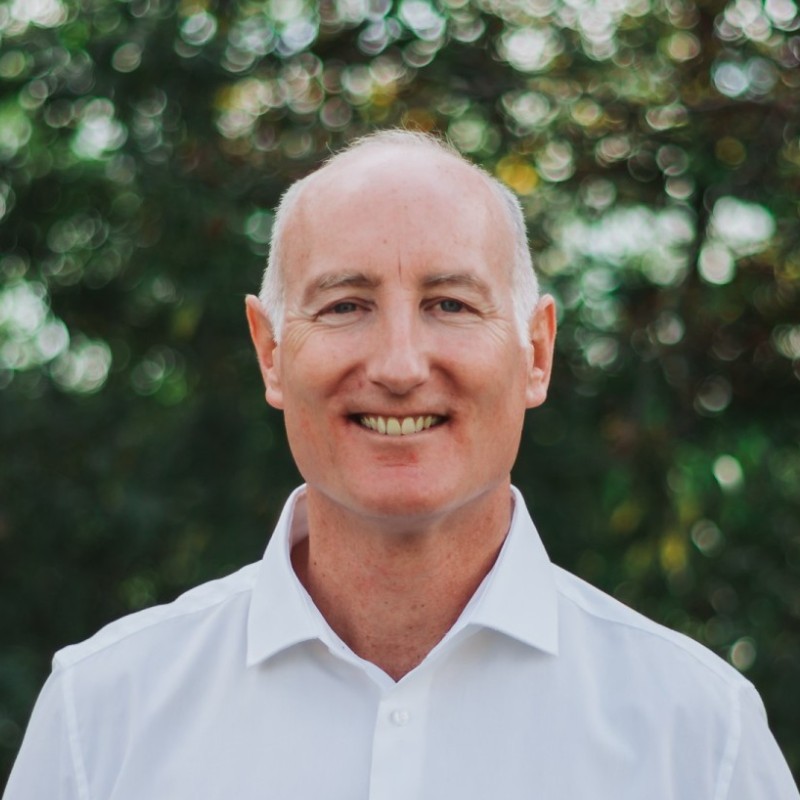 Tony Lewis
Chief Technical Officer
Ocean Energy
Chief Technical Officer – Ocean Energy (OE) – an Irish technology development company working in the field of offshore renewable energy, developing floating OWC type wave energy devices. The company has recently constructed a 500 kW prototype device. (2014-present)
Emeritus  Beaufort  Professor, University  College  Cork (UCC), Ireland (2013-present)
Co-PI in Science Foundation Ireland (SFI) funded Centre for Marine and Renewable Energy (MaREI) in University College Cork, Ireland. (2013-2019)
Time is shared between the Co-PI Emeritus MaREI research role and the CTO activity within OE. Recently the OE work has been predominant with the development and current deployment of the 500 kW device at the US Navy Wave Energy Test Site (WETS) in Hawaii.
A member of Ocean Energy Europe since its foundation (as European Ocean Energy Association) and a Board Member since 2010.
Formerly - Inaugural Professor of Energy Engineering with overall responsibility for the Academic Programmes in B.E. (Hons.) Energy Engineering and M.Eng.Sc. Sustainable Energy in the School of Engineering at University College, Cork, Ireland.
Prof. Lewis has special competence in ocean energy development, maritime systems and offshore engineering, maritime civil engineering, laboratory tank testing and field measurements in the marine environment.
He was Coordinating Lead Author (CLA) for the Ocean Energy Chapter (6) in Special Report on Renewable Energy (SRREN) for the Intergovernmental Panel on Climate Change (IPCC 2011).
Alternate Delegate for Ireland to the Ocean Energy Implementing Agreement under the auspices of the International Energy Agency (IEA), 2003- 2015.
Merit Reviewer MHK projects, Department of Energy, U.S. (2008, 2010, 2018)
Proposal Evaluator for European Commission for research and demonstration projects in marine renewable energy, energy systems and educational programmes under FP4, FP5, FP7, H2020 and Horizon Europe programmes.
Co-PI on the €25 million SFI funded centre project MaREI (Marine Renewable Energy Ireland) and responsible for the purpose built 4500 m2 Beaufort Research Building- part of the Environmental Research Institute in UCC which also houses the LIR National Ocean Test Facility containing world class test tank infrastructure.
Contracting partner on research contracts from a variety of the European Commission Framework Research Programmes for over 20 years.